Welcome O.CON '15: The Office Conference
June 24-25 in Houston, Texas
Technology, demand and right-sizing are revolutionizing traditional office from every angle. NAIOP's O.CON: The Office Conference leads the conversation on what's driving future of office.
The inaugural O.CON will showcase creative spaces and retrofits that meet today's demand, and we'll talk about what to do with dinosaur inventory, hear from end-users on space requirements, and talk with developers and investors who are doing the deals. Learn More...

Don't miss our May 28th program that will focus on the latest growth in Osceola County! Our speakers will cover the sensor manufacturing plant, proposed XTreme sports complex and future SunRail stations. Learn more...
Ready for Summer School? Our Developing Leaders have put together a four part series that begins June 2nd and runs through August 18th. This series is FREE for all NAIOP members! AND open to all ages! Learn more...
Upcoming Events
May 27, 2015

5:00-6:00PM
Open to NAIOP Members Only
255 S. Orange Avenue, Suite 1545
May 28, 2015

11:30AM-1:00PM
Growth in Osceola County
Citrus Club, 255 S. Orange Avenue, Downtown Orlando
May 28, 2015

5:00-7:00PM
Citrus Restaurant, 821 N. Orange Avenue
View all
Platinum Sponsors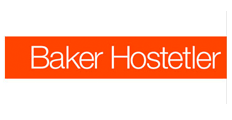 Gold Sponsors
Silver Sponsors