Welcome
Registration is closed for the August 21st industrial developer panel breakfast. Our panel will discuss the latest building and construction trends, and bikes will be available for attendees that would like to take a ride through the newest buildings at John Young Business Park! All attendees should park on the west side of the building and enter through the northwest doors of the building. Click here for a map. Learn more...
Please join us for a cocktail reception on August 27th with guest speaker, Senator Andy Gardiner. Net proceeds from this event will benefit the NAIOP of Florida PAC. Learn more...
The Developers Showcase is coming up soon! Developer booths and sponsorships are still available! Learn more...
Upcoming Events
August 21, 2014

8:00-10:00AM
Leading the Way to Economic Prosperity
7153 S John Young Parkway, Orlando 32809
August 27, 2014

5:00-7:00PM
Citrus Club, 255 S. Orange Avenue, Downtown Orlando
August 28, 2014

12:00-1:00PM
First Watch, Corner of Mills & Virginia
View all
Platinum Sponsors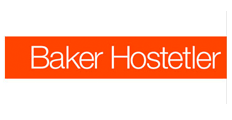 Gold Sponsors
Silver Sponsors