Welcome
Join NAIOP today and receive the rest of 2013 FREE! learn more...


2014 Annual Chapter Sponsorship
We are excited to roll out our Annual Chapter Sponsorship Package that includes many benefits including: your company logo on our website and event banners, free lunch registrations and much more! Just like last year, ALL levels include at least one membership. Download the flyer with complete information.
Thank you to everyone that attended the Developers Showcase. To view Rick Weddle's presentation, click here.
Upcoming Events
December 11, 2013

6:00-7:00PM
390 N. Orange Ave., Suite 2400, Downtown Orlando
January 16, 2014

11:30AM-1:00PM
Citrus Club, 255 S. Orange Avenue, Downtown Orlando
January 21, 2014

5:30-7:00PM
TBD
View all
Platinum Sponsors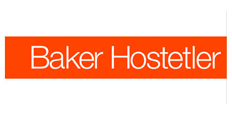 Gold Sponsors
Silver Sponsors