Welcome
The deadline to be a 2017 Chapter Sponsor is Friday, January 6th!
If you are looking for a way to get more exposure for your company, NAIOP membership and tickets to our monthly programs, then you definitely need to check out our Chapter Sponsorship packages! Each level includes at least one membership PLUS tickets to our events. Learn more!
Thank you to everyone that attended the December 1st CRE Business Report Card breakfast! Click here to view the photos.
Welcome New Members!
Drew Forness, Forness Properties
Payton Foster, Forness Properties
Trevor Hall, Jr., Colliers International
Najee Owens, Columbia College
Jordan Gray, Williams Company
Ryan Williams, Colliers
Bill Tomala, Cuhaci & Peterson
Chris Segrest, EastGroup Properties


It's time to submit for the NAIOP Awards!
The applications for brokerage and development are ready! Deadline to submit is Friday, January 20th. Click here for more information...
Upcoming Events
January 19, 2017

11:30AM-1:00PM
Citrus Club, 255 S. Orange Ave., 18th Floor, Downtown Orlando
February 6, 2017

5:30-6:30PM
20 N. Orange Avenue, Suite 300, Orlando 32801
February 16, 2017

5:30-8:00PM
Alfond Inn, 300 E. New England Ave., Winter Park
View all
Platinum Sponsors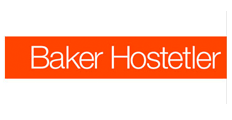 Gold Sponsors
Silver Sponsors
Media Partner