Welcome
Congratulations to our 2015 Developing Leaders Board!
Chair: Andrew Slowik, Cushman & Wakefield
Co-Chair: Jordan Wean, Marcus & Millichap
Treasurer: Billy Wygle, Signature Systems of Florida
Communications/Historian: Dan Van Nada, First Capital Property Group & Michael Van Teeffelen, BB&T
Social Chair: Austin Johnson, Cushman & Wakefield
Membership: Alex Goetz, DRMP
Education Series: TJ Sellers, Turner Construction
Mentor Series: Tyler Mancuso, Owens Realty Services
Case Study Competition: Steven Morse, Coughlin Commercial & Michelle Rotger, Taylor & Mathis
Special Events: Tyler Reynolds, JLL
Philanthropy: Christina Martinez, Cushman & Wakefield
We have opened up our 2015 Chapter Sponsorship Program! Our program offers three levels of sponsorship - Platinum, Gold & Silver. Each level is geared to help your company gain more exposure to our members and prospective members through company logo placement on our website and at events. Additional benefits include complimentary registrations to luncheons and major events, and discounted rates at other events throughout the year. AND each level of sponsorship includes at least one membership. The sponsorship term is from January 1 through December 31 each year. Click here to learn more or call 407-227-7461.
Upcoming Events
January 28 - March 12, 2015
Florida Hospital Health Village, Creation Conference Room E
January 29, 2015

5:30-7:00PM
TBD
February 12, 2015

5:30-8:00PM
The Alfond Inn, Winter Park
View all
Platinum Sponsors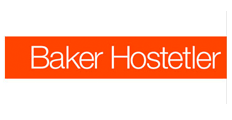 Gold Sponsors
Silver Sponsors