Welcome
JOIN NAIOP TODAY AND RECEIVE THE REST OF 2015 FOR FREE! Learn more...
WE ARE EXCITED TO ANNOUNCE OUR 2016 SPONSORSHIP PROGRAM!
The improved program now includes 2 memberships at the Gold level and 3 memberships at the Platinum level, along with FREE tickets to Chapter events, golf tournament discounts AND year long exposure for your company on our website and at our events. Sign up soon and get the added bonus of FREE membership for 2015! Learn more...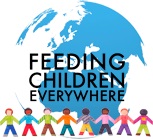 Downtown Corporate Hunger Project: Join our future leaders in giving back to the children of Central Florida! The young professionals of the Central Florida real estate community have joined together to raise $12,500 - equal to 50,000 meals for local children - in partnership with local charity, Feeding Children Everywhere. Learn how you can be a Hunger Hero and participate in their Hunger Project!
Join us on October 7th at Swoope Studios in Maitland for a Low Country Boil and Social! We will have delicious food, cold beer, wine and a silent auction to benefit the NAIOP scholarship for the Real Estate program at Bethune Cookman University. Only $5 for members and $15 for non-members! Don't wait - sign up today!
The Sporting Clays event is back on November 13th at Tenoroc in Lakeland! Learn more...
Upcoming Events
October 13-15, 2015
Toronto, ON Canada
October 29, 2015

11:30AM-1:00PM
Citrus Club, 255 S. Orange Avenue, Downtown Orlando
November 2, 2015

5:30-7:00PM
OPEN TO ALL DEVELOPING LEADERS!
800 N. Magnolia Ave., Suite 450, Orlando 32803
View all
Platinum Sponsors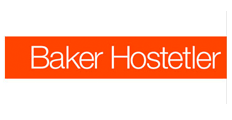 Gold Sponsors
Silver Sponsors