Welcome
JOIN NAIOP TODAY AND RECEIVE THE REST OF 2015 FOR FREE! Learn more...
WE ARE EXCITED TO ANNOUNCE OUR 2016 SPONSORSHIP PROGRAM!
The improved program now includes 2 memberships at the Gold level and 3 memberships at the Platinum level, along with FREE tickets to Chapter events, golf tournament discounts AND year long exposure for your company on our website and at our events. Sign up soon and get the added bonus of FREE membership for 2015! Learn more...
Thank you to everyone that attended "The Impact of 3D Printing" luncheon! We apologize for the technical difficulties that occurred! Below are links to Todd Jones' presentation and to Ryan Buyssens website. If you would like the presentations with active videos, please call 407-227-7461 or email admin@naiopcfl.org.
Todd Jones Presentation
Ryan Buyssens Website
Upcoming Events
December 7, 2015

5:30-7:00PM
OPEN TO ALL DEVELOPING LEADERS!
800 N. Magnolia Ave., Suite 450, Orlando 32803
December 8, 2015

5:30-8:00PM
Country Club of Orlando
March 3, 2016

5:30-7:30PM
The Alfond Inn, Winter Park
View all
Platinum Sponsors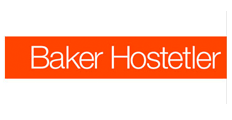 Gold Sponsors
Silver Sponsors