Welcome
Please join us for a cocktail reception on August 27th with guest speaker, Senator Andy Gardiner. Net proceeds from this event will benefit the NAIOP of Florida PAC. Learn more...
The Developers Showcase will be held this year on September 19th. Developers and Owners can reserve their booths now! Learn more...
Upcoming Events
August 4, 2014

3:30-4:30PM
Open to PAC Members Only
Ollie's in College Park
August 4, 2014

5:30-7:00PM
OPEN TO ALL DEVELOPING LEADERS!
800 N. Magnolia Ave., Suite 450, Orlando 32803
August 8, 2014

8:30-9:30AM
Open to NAIOP Members Only
300 S. Orange Ave., Suite 1575
View all
Platinum Sponsors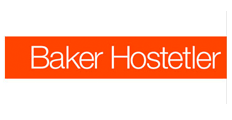 Gold Sponsors
Silver Sponsors