Welcome
We've all heard the term "crowdfunding" lately, but do we really know what it is? Is it a viable alternative for financing? Join us as our panel discusses the legal ramifications and future of crowdfunding for real estate deals from an attorney, funding platform and developer's perspective. Learn more...
Congratulations to our Developing Leaders Chair, Andy Slowik with Cushman & Wakefield, who was selected as 1 of 10 young professionals to receive NAIOP's coveted 2014 Developing Leaders Award. Given to up-and-coming professionals under the age of 35 who have distinguished themselves among their colleagues and show great promise as future industry leaders, the award will be presented at Development '14: The Meeting for Commercial Real Estate, October 27-29 in Denver, Colorado.
Upcoming Events
October 22, 2014

5:30-7:00PM
Elixer, 9 W. Washington Street, Orlando 32801
October 28, 2014

12:00-1:00PM
First Watch, Corner of Mills & Virginia
November 4, 2014

5:30-7:00PM
OPEN TO ALL DEVELOPING LEADERS!
800 N. Magnolia Ave., Suite 450, Orlando 32803
View all
Platinum Sponsors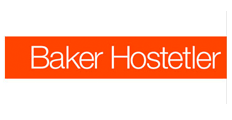 Gold Sponsors
Silver Sponsors