Welcome
SPECIAL MEMBERSHIP OFFER! Join NAIOP today and receive the rest of 2014 FREE! Learn more...
We have opened up our 2015 Chapter Sponsorship Program! Our program offers three levels of sponsorship - Platinum, Gold & Silver. Each level is geared to help your company gain more exposure to our members and prospective members through company logo placement on our website and at events. Additional benefits include complimentary registrations to luncheons and major events, and discounted rates at other events throughout the year. AND each level of sponsorship includes at least one membership. The sponsorship term is from January 1 through December 31 each year. Click here to learn more or call 407-227-7461.
Upcoming Events
December 1, 2014

5:30-7:00PM
OPEN TO ALL DEVELOPING LEADERS!
800 N. Magnolia Ave., Suite 450, Orlando 32803
December 2, 2014

12:00-1:00PM
First Watch, Corner of Mills & Virginia
December 12, 2014

8:00-9:00AM
Invitation Only
First Watch, Maitland
View all
Platinum Sponsors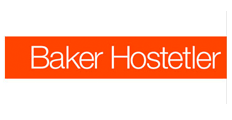 Gold Sponsors
Silver Sponsors