Details

May 31, 2018
7:30-9:30AM
Office Market Update
Citrus Club, 255 S. Orange Ave., 18th Floor, Downtown Orlando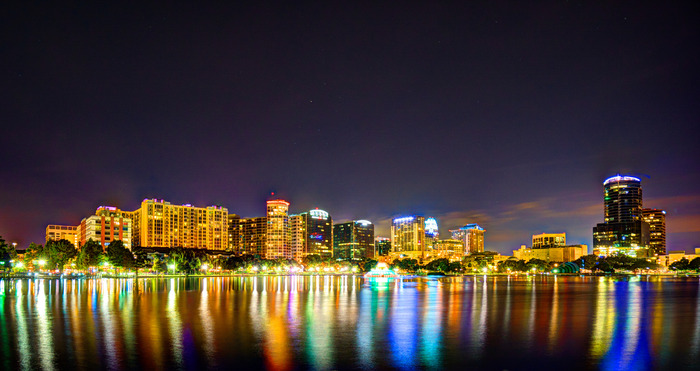 You don't want to be left behind!
Join NAIOP for an insightful office market update from our community's industry leaders.
Speaker Panel:
Alex Rosario

Principal, Brokerage Services, Foundry Commercial

Moderator

George M. Wells

EVP Southeast Region, Piedmont Office Realty Trust

Speaker

Scott "Skipper, Peek, Jr.

SVP of Commercial Sales & Development, Tavistock Development Co.

Speaker

Michael Fess

Founder and CEO, Equity Partners

Speaker

Damien Madsen

SVP, Lincoln Property Company

Speaker

Sandy Chace

SVP, CBRE

Speaker

David Chapin

EVP, JLL

Speaker
Check out the Office Market Update video below:
Networking & Coffee: 7:30 am
Speaker Panel & Breakfast: 8:00 am
Networking with the Speakers: 9:30 am
Thank you to our sponsors:
Who's attending?
| | | |
| --- | --- | --- |
| Joe | Abascal | Cushman & Wakefield |
| Christie | Alexander | Crossman & Company |
| Rob | Allen | Austin Commercial |
| Bret | Anderson | Marcent Equity Group |
| Dave | Ayers | Highwoods Properties |
| Yvonne | Baker | Franklin Street |
| Arik | Basso | JLL |
| Scott | Boyd | Boyd Development |
| Michael | Boyd | Boyd Development |
| Joshua | Brockman | Schwenn Services |
| Kennedy | Brown | Lincoln Property Company |
| Chad | Byerly | Baker Barrios |
| Dax | Cagle | Beaux-Arts Group |
| Thevenin | Campton | Colliers International |
| Justin | Caudill | Piedmont Office Realty Trust |
| Chiara | Clatterbuck | C4 Architecture |
| Chris | Cucci | CenterState Bank |
| Todd | Davis | Colliers International |
| Brendon | Dedekind | Prologis |
| Sherri | DeMayo | Partner Engineering and Science, Inc. |
| Matt | DeNoble | AEW Capital Management |
| Jordan | Draper | Kimley-Horn |
| Sean | DuPree | Lincoln Property Company |
| Bob | Eckes | Empire Office |
| Chris | Evans | Brasfield & Gorrie |
| David | Evans, Jr. | Baker & Hostetler LLP |
| Ileana | Fajardo | Beaux Arts Group |
| Patrick | Fitzgerald | BankUnited, N.A. |
| Charlie | Fitzgerald, III | Moisand Fitzgerald Tamayo, LLC |
| Matt | Fortuin | AEW Capital Management |
| Chris | Gallegos | Sherwin Williams |
| Buffy | Gillette | Harbert Realty Services |
| Garrett | Gispanski | Suddath |
| Jim | Gray | CBRE |
| Kevin | Hammond | Cushman&Wakefield |
| Nicholas | Hanson | Marcus and Millichap |
| Keith | Harwell | Cuhaci & Peterson Architects |
| Cliff | Hendrickson | ECS Florida |
| John | Hicks | ECS Florida |
| Kirstyn | Hobler | Common Sense Office Furniture |
| Darryl | Hoffman | JLL |
| Thomas | Howard | HFF |
| Terri | Imperato | |
| Austin | Johnston | Lincoln Property Company |
| Robert | Kellogg | |
| Sarah | Kelly | RB Marks Construction |
| Stephen | King | Ryan |
| Joe | Kolb | VHB |
| Gary | Kriesler | Clancy Theys |
| Angie | Kroeger | Principal Real Estate Investors |
| Ken | Kupp | Boyd Development |
| Nick | Lally | Lally Development Inc |
| Jaz | Lally | Lally Development Inc |
| Shane | Levine | Lincoln Property Company |
| Laura | Lewis | Walter P Moore |
| Albert | Livingston | TerraCap Management |
| Patrick | Mahoney | NAI Realvest |
| Rosemary | Maisenholder | First Citizens Bank |
| Joel | Martin | Schmid Construction Inc |
| Emma | Maury | Millenia Partners |
| Andy | McCaw | NAI Realvest |
| Bob | McClelland | WHARTON-SMITH |
| Robbie | McEwan | HFF |
| Marcelle | Mejia | Empire Office |
| Kevin | Merideth | Boyd Development |
| Fletcher | Moore | Austin Commercial, L.P. |
| Rusty | Mouton | CenterState Bank |
| Joseph (Joe) | Moy | Johnson Laux Construction |
| David | Murphy | CBRE |
| Drew | Nasrallah | CBRE |
| William | Nilson | Holland & Knight LLP |
| Nick | Poole | JLL |
| Natalie | Prager | Baker & Hostetler LLP |
| Jed | Prest | Baker Barrios |
| Ed | Price | Lincoln Property Company |
| J. Scott | Rae Buono | YourOffice USA |
| Danny | Rice | Colliers International |
| James | Rickard | Withum |
| Aubree | Ringler | Baker Barrios |
| Steve | Robert | Cuhaci & Peterson Architects |
| Joe | Rossi | Colliers |
| Rene | Schneider | VHB |
| TJ | Sellers | Turner Construction |
| Angel | Shah | Gigstreem |
| Angel | Shawver | BOS |
| John | Skinner | Bushman & Wakefield |
| Scott | Stahley | Lincoln Property Company |
| Austin | Stahley | Lincoln Property Company |
| William T | Starkey | Wells Fargo Bank, NA - Commercial Real Estate |
| Bill | Tomala | Cuhaci & Peterson |
| John | Tomlinson | Wells Fargo Bank |
| Jack | Waddles, AIA | Ware Malcomb |
| Tom | Walker | Lincoln Property Company |
| Michael | Weinberg | HFF |
| Matthew | Weinberger | Lincoln Property Company |
| Chad | Wentz | Little Diversified Architectural Consulting |
| Stephen | Whitley | Whitley Capital |
| Hannah | Wickham | Brasfield & Gorrie |
| Nicole | Willerer | Franklin Street |
| Sandy | Winkler-Ehmer | Wieland |
| Keith | Wood | Stewart Title |
| Chip | Wooten | CBRE |
2018-05-31 07:30:00
2018-05-31 09:30:00
America/Detroit
Office Market Update
    You don't want to be left behind! Join NAIOP for an insightful office market update from our community's industry leaders.   Speaker Panel: Alex Rosario Principal, Brokerage Services, Foundry Commercial Moderator  George M. Wells EVP Southeast Region, Piedmont Office Realty Trust Speaker Scott "Skipper, Peek, Jr. SVP of Commercial Sales & Development, Tavistock Development Co. Speaker Michael Fess Founder and CEO, Equity Partners Speaker Damien Madsen SVP, Lincoln Property Company Speaker Sandy Chace SVP, CBRE Speaker David Chapin EVP, JLL Speaker     Check out the Office Market Update video below:             Networking & Coffee: 7:30 am Speaker Panel & Breakfast: 8:00 am Networking with the Speakers: 9:30 am      Register to attend here!     Thank you to our sponsors:                     Who's attending? Joe Abascal Cushman & Wakefield Christie Alexander Crossman & Company Rob Allen Austin Commercial Bret Anderson Marcent Equity Group Dave Ayers Highwoods Properties Yvonne Baker Franklin Street Arik Basso JLL Scott Boyd Boyd Development Michael  Boyd Boyd Development Joshua Brockman Schwenn Services Kennedy  Brown Lincoln Property Company Chad Byerly Baker Barrios Dax Cagle Beaux-Arts Group Thevenin Campton Colliers International Justin Caudill Piedmont Office Realty Trust Chiara Clatterbuck C4 Architecture Chris Cucci CenterState Bank Todd Davis Colliers International Brendon Dedekind Prologis Sherri DeMayo Partner Engineering and Science, Inc. Matt DeNoble AEW Capital Management Jordan Draper Kimley-Horn Sean DuPree Lincoln Property Company Bob Eckes Empire Office Chris Evans Brasfield & Gorrie David Evans, Jr. Baker & Hostetler LLP Ileana Fajardo Beaux Arts Group Patrick Fitzgerald BankUnited, N.A. Charlie Fitzgerald, III Moisand Fitzgerald Tamayo, LLC Matt Fortuin AEW Capital Management Chris Gallegos Sherwin Williams Buffy Gillette Harbert Realty Services Garrett Gispanski Suddath Jim Gray CBRE Kevin Hammond Cushman&Wakefield Nicholas Hanson Marcus and Millichap Keith Harwell Cuhaci & Peterson Architects Cliff Hendrickson ECS Florida John Hicks ECS Florida Kirstyn Hobler Common Sense Office Furniture Darryl Hoffman JLL Thomas Howard HFF Terri Imperato   Austin Johnston Lincoln Property Company Robert Kellogg   Sarah Kelly RB Marks Construction Stephen King Ryan Joe Kolb VHB Gary Kriesler Clancy Theys Angie Kroeger Principal Real Estate Investors Ken Kupp Boyd Development Nick Lally Lally Development Inc Jaz Lally Lally Development Inc Shane Levine Lincoln Property Company Laura Lewis Walter P Moore Albert Livingston TerraCap Management Patrick Mahoney NAI Realvest Rosemary Maisenholder First Citizens Bank Joel Martin Schmid Construction Inc Emma Maury Millenia Partners Andy McCaw NAI Realvest Bob McClelland WHARTON-SMITH Robbie McEwan HFF Marcelle  Mejia Empire Office Kevin Merideth Boyd Development Fletcher Moore Austin Commercial, L.P. Rusty Mouton CenterState Bank Joseph (Joe) Moy Johnson Laux Construction David Murphy CBRE Drew Nasrallah CBRE William Nilson Holland & Knight LLP Nick Poole JLL Natalie Prager Baker & Hostetler LLP Jed Prest Baker Barrios Ed Price Lincoln Property Company J. Scott Rae Buono YourOffice USA Danny Rice Colliers International James Rickard Withum Aubree Ringler Baker Barrios Steve Robert Cuhaci & Peterson Architects Joe Rossi Colliers Rene Schneider VHB TJ Sellers Turner Construction Angel Shah Gigstreem Angel Shawver BOS John Skinner Bushman & Wakefield Scott Stahley Lincoln Property Company Austin Stahley Lincoln Property Company William T Starkey Wells Fargo Bank, NA - Commercial Real Estate Bill Tomala Cuhaci & Peterson John Tomlinson Wells Fargo Bank Jack Waddles, AIA Ware Malcomb Tom Walker Lincoln Property Company Michael Weinberg HFF Matthew Weinberger Lincoln Property Company Chad Wentz Little Diversified Architectural Consulting Stephen Whitley Whitley Capital Hannah Wickham Brasfield & Gorrie Nicole Willerer Franklin Street Sandy Winkler-Ehmer Wieland Keith Wood Stewart Title Chip Wooten CBRE
Citrus Club, 255 S. Orange Ave., 18th Floor, Downtown Orlando
---