Details

December 7, 2017
7:30-10:00AM
CRE Business Report Card
Citrus Club, 255 S. Orange Ave., 18th Floor, Downtown Orlando
Annual CRE Business Report Card
Growing through yesterday, today and tomorrow.
Please join the NAIOP Central Florida community and have breakfast with Central Florida's commercial real estate leaders. We will be discussing the surprises of 2017 and projections for what lies ahead in 2018 and beyond.
Speaker Panel includes:
Jonathan Tratt
NAIOP National 2017 President and President of Tratt Properties

Scott Stahley
Executive VP of Lincoln Property Company
Jason Bates
Chief Investment Officer of Parkway Properties

Moderated by NAIOP CFL's outgoing President, Mr. Wilson McDowell.

---
Online Registration Closes Monday December 4th. Please contact Lindsay at lindsay@naiopcfl.org to register after this date (if space is available).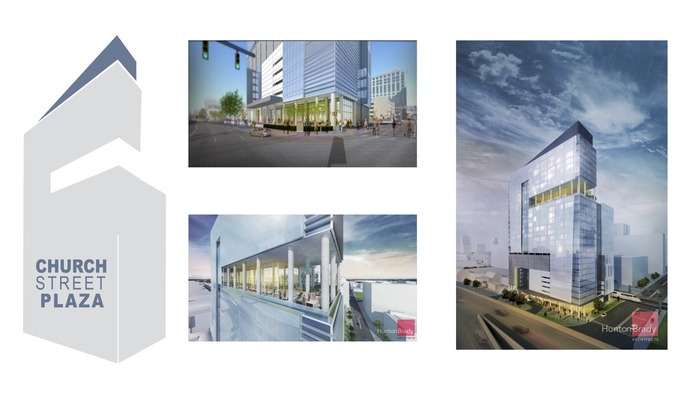 THANK YOU TO OUR SPONSORS:
---

Who's Attending?
| | | |
| --- | --- | --- |
| Christie | Alexander | Crossman & Company |
| Francisco | Alvarado | BRPH |
| Todd | Andrew | Andrew General Contractors, Inc. |
| Sarah | Aslam | Orlando Business Journal |
| Dave | Ayers | Highwoods Properties |
| Jamie | Barati | Cite Partners |
| Scott | Bell | Tavistock Development |
| Daniel | Broussard | Cite Partners |
| Dax | Cagle | Beaux-Arts Group |
| Thevenin | Campton | Colliers International |
| Kendra | Cassell | Edwards Construction |
| Chiara | Clatterbuck | C4 Architecture |
| Peter | Crolius | GCP, LLC |
| Todd | Davis | Colliers International |
| Angel l | de la Portilla | Central Florida Strategies Inc. |
| Brendon | Dedekind | Prologis |
| Jordan | Draper | Kimley-Horn |
| Sandy | Ehmer | Wieland |
| David | Evans, Jr. | Baker & Hostetler LLP |
| Lou | Forges | Robinson Forges Realty International |
| Nicholas | Fouraker | 4 Acre Commercial Real Estate |
| John Bryan | Gaines | Dave Schmitt Engineering Inc. |
| Bryan | Gaines | Dave Schmitt Engineering Inc. |
| Sam | Gaslin | 4 Acre Commercial Real Estate |
| Matthew | Gillespie | Kimley-Horn & Associates |
| Trevor | Hall | Colliers |
| Nicholas | Hanson | Marcus and Millichap |
| Keith | Harwell | Cuhaci & Peterson |
| John | Heatley | Marvin F Poer and Company |
| Cliff | Hendrickson | ECS Florida, LLC |
| Mark | Hutton | Hutton Enterprises |
| Blake | Hutton | Hutton Enterprises |
| Austin | Johnston | Cushman & Wakefield |
| Nicholas | Jones | Red Bell Partners |
| Matthew | Jurenko | IBERIABANK |
| Robert | Kellogg | Colliers International |
| Sarah | Kelly | RB Marks Construction |
| Gary | Kreisler | AccuTech Construction, Inc. |
| Stephanie | Landis | PSI |
| William | Lenihan | ECS-FLORIDA LLC |
| Michelle | Lerner-Konopatski | Baskervill |
| Wilson | McDowell | Cite Partners |
| Fred | Metz | BRPH |
| Ed | Mitchell | Duke Realty Corporation |
| Bob | Moser | GrowthSpotter.com |
| Drew | Nasrallah | CBRE |
| William | Nilson | Holland & Knight LLP |
| Steven | Norwood | |
| Tim | Perry | Duke Realty Corporation |
| Natalie | Prager | Baker & Hostetler LLP |
| Monica | Ramsey | Apartment Association of Greater Orlando |
| Catherine | Reeves | Highwoods Properties |
| Derek | Riggleman | Lee & Associates |
| Chere | Roane | Florida Realtor Commercial Alliance Chair |
| Joe | Rossi | Colliers |
| Mary | Shanklin | Orlando Sentinel |
| Dylan | Shea | Greenberg Traurig, P.A. |
| Alan | Sheppard | Greenberg Traurig, P.A. |
| Brian E. | Smith | Baker & Hostetler LLP |
| Ted | Starkey | Wells Fargo Bank |
| Desiree | Starr | AAGO |
| Jason | Toll | NAI Realvest |
| Jordan | Wean | Franklin Street |
| Doug | Weiner | Seacoast Bank |
| Justin | West | Marcus & Millichap |
| Morgan | Wiseman | MorganWiseman CRE |
| Chip | Wooten | CBRE |
| Emily | Zinaich | Avison Young |
2017-12-07 07:30:00
2017-12-07 10:00:00
America/Detroit
CRE Business Report Card
  Annual CRE Business Report Card   Growing through yesterday, today and tomorrow.   Please join the NAIOP Central Florida community and have breakfast with Central Florida's commercial real estate leaders.  We will be discussing the surprises of 2017 and projections for what lies ahead in 2018 and beyond.      Speaker Panel includes:  Jonathan TrattNAIOP National 2017 President and President of Tratt Properties  Scott StahleyExecutive VP of Lincoln Property Company Jason BatesChief Investment Officer of Parkway Properties  Moderated by NAIOP CFL's outgoing President, Mr. Wilson McDowell.  Click here to REGISTER online Online Registration Closes Monday December 4th. Please contact Lindsay at lindsay@naiopcfl.org to register after this date (if space is available).     THANK YOU TO OUR SPONSORS: Who's Attending? Christie Alexander Crossman & Company Francisco Alvarado BRPH Todd Andrew Andrew General Contractors, Inc. Sarah Aslam Orlando Business Journal Dave Ayers Highwoods Properties Jamie Barati Cite Partners Scott Bell Tavistock Development Daniel Broussard Cite Partners Dax Cagle Beaux-Arts Group Thevenin Campton Colliers International Kendra Cassell Edwards Construction Chiara Clatterbuck C4 Architecture Peter Crolius GCP, LLC Todd Davis Colliers International Angel l de la Portilla Central Florida Strategies Inc. Brendon Dedekind Prologis Jordan Draper Kimley-Horn Sandy Ehmer Wieland David Evans, Jr. Baker & Hostetler LLP Lou Forges Robinson Forges Realty International Nicholas Fouraker 4 Acre Commercial Real Estate John Bryan Gaines Dave Schmitt Engineering Inc. Bryan Gaines Dave Schmitt Engineering Inc. Sam Gaslin  4 Acre Commercial Real Estate Matthew Gillespie Kimley-Horn & Associates Trevor Hall Colliers Nicholas Hanson Marcus and Millichap Keith Harwell Cuhaci & Peterson John Heatley Marvin F Poer and Company Cliff Hendrickson ECS Florida, LLC Mark  Hutton Hutton Enterprises Blake Hutton Hutton Enterprises Austin Johnston Cushman & Wakefield Nicholas Jones Red Bell Partners Matthew Jurenko IBERIABANK Robert Kellogg Colliers International Sarah Kelly RB Marks Construction Gary Kreisler AccuTech Construction, Inc. Stephanie Landis PSI William Lenihan ECS-FLORIDA LLC Michelle Lerner-Konopatski Baskervill Wilson McDowell Cite Partners Fred  Metz BRPH Ed Mitchell Duke Realty Corporation Bob Moser GrowthSpotter.com Drew Nasrallah CBRE William Nilson Holland & Knight LLP Steven Norwood   Tim Perry Duke Realty Corporation Natalie Prager Baker & Hostetler LLP Monica Ramsey Apartment Association of Greater Orlando Catherine Reeves Highwoods Properties Derek Riggleman Lee & Associates Chere Roane Florida Realtor Commercial Alliance Chair Joe Rossi Colliers Mary Shanklin Orlando Sentinel Dylan Shea Greenberg Traurig, P.A. Alan Sheppard Greenberg Traurig, P.A. Brian E. Smith Baker & Hostetler LLP Ted Starkey Wells Fargo Bank Desiree Starr AAGO Jason Toll NAI Realvest Jordan Wean Franklin Street Doug Weiner Seacoast Bank Justin West Marcus & Millichap Morgan Wiseman MorganWiseman CRE Chip Wooten CBRE Emily Zinaich Avison Young
Citrus Club, 255 S. Orange Ave., 18th Floor, Downtown Orlando
---