Details

November 16, 2017
11:30AM-1:00PM
Healthcare CRE Vital Signs
Citrus Club, 255 S. Orange Ave., 18th Floor, Downtown Orlando

Healthcare CRE Vital Signs
Healthcare services require bricks and mortar! Across the country large healthcare networks are pursuing build-to-suit real estate while mid-size and smaller health networks are looking for affordable spaces with high visibility to traffic and population centers. What are the latest trends in healthcare real estate and how will these trends change the CRE landscape in Central Florida?
The Experts!
Moderator: Anne Spencer, Director, Cushman & Wakefield
Panelists:
Jake Kirchner – Regional VP, Strategic Planning and Development Central Florida Market, HCA
John Slavens – Principal + Healthcare, BakerBarrios Architects
Sponsored by: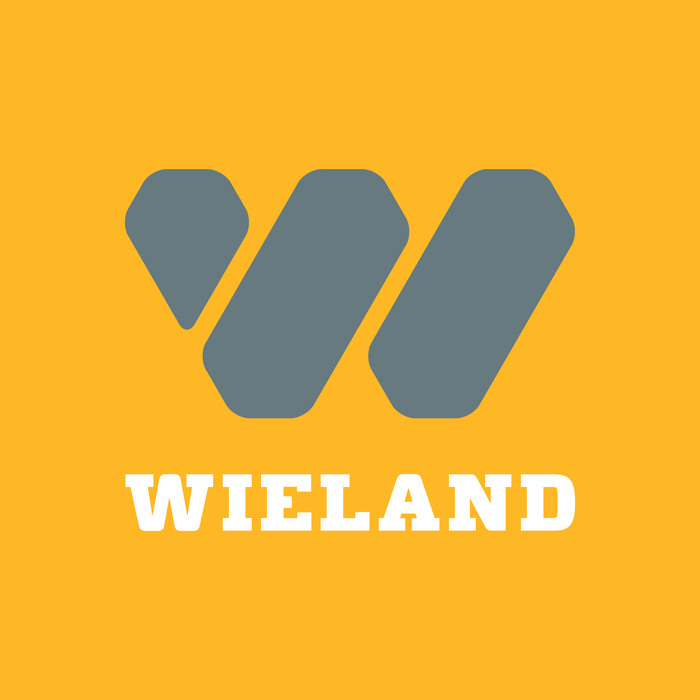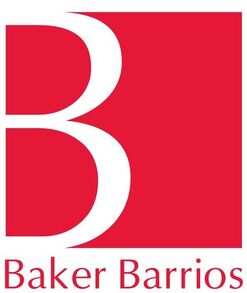 Who's Attending?
| | | |
| --- | --- | --- |
| Bret | Anderson | Marcent Equity Group |
| Lennie | Arnold | S&ME Inc. |
| Yvonne | Baker | Franklin Street |
| Jody | Barry | Wieland |
| Steve | Belflower | HuntonBrady Architects |
| Ben | Blanton | Interlachen Financial |
| Jeff | Brown | Turner Construction Company |
| Leon | Camarda | Project Management Advisors, Inc. |
| JD | Carling | Baker Barrios |
| Pam | Carman | Business Architects of Innovation |
| Craig | Caswell | Comm |
| Chiara | Clatterbuck | C4 Architecture |
| Avery | Donaudy | Workscapes |
| Kyle | Donnelly | RC Stevens Construction Company |
| Holly | Duke | CORE Construction |
| Sean | DuPree | Lincoln Property Company |
| Tracy | Durham | |
| Kelly | Eger-Smith | American Environmental Consulting |
| Sandy | Ehmer | Wieland |
| Maria | Ehrlich | Focus Development |
| Ileana | Fajardo | Beaux Arts Group |
| Mimi | Flatley | Turner Construction |
| Anthony | Frogameni | HFF |
| Garrett | Gispanski | Suddath |
| Danny | Gordon | HuntonBrady Architects |
| Christina | Grant | DCT Industrial |
| Karen | Hackler | Turner Medical & Research Solutions |
| Terrence | Hart | Franklin Street |
| Keith | Harwell | Cuhaci & Peterson |
| Dale | Haupt | S&ME Inc. |
| Courtney | Hazouri | Global Furniture Group |
| John | Hicks | ECS Florida, LLC. |
| Elliott | Jamison | Millenia Partners |
| John | Kelly | Orlando Medical News |
| Tyler | Kirby | Baker Barrios |
| Debra | Lemons | HuntonBrady Architects |
| Ian | Leveroni | CBRE |
| Joni | Luce | CORT |
| Joel | Martin | Schmid Construction |
| Wilson | McDowell | Cite Partners |
| Lee | McNeil | Williams Company |
| Valerie | Miller | Little |
| Karen | Moorefield | HuntonBrady Architects |
| Bob | Moser | GrowthSpotter.com |
| Chris | Nemethy | HuntonBrady Architects |
| Jon | Nobles | HuntonBrady Architects |
| Chris | O'Brien | Baker Barrios |
| Keith | Oropeza | S&ME Inc. |
| Eric | Penaranda | DCT Industrial |
| Jennifer | Pollock | Valley National Bank |
| Dawn | Proffitt | RC Stevens Construction Company |
| Chris | Romer | Dockerty Romer & Co. |
| Joseph | Rossi | Colliers International |
| Kevin | Shaw | Wieland |
| Dylan | Shea | Greenberg Traurig, P.A. |
| Alan | Sheppard | Greenberg Traurig, P.A. |
| John | Slavens | Baker Barrios |
| JJ | Sofarelli | Avalon Park Group |
| Ginger | Vetter | Tavistock Development Company |
| Jack | Waddles, AIA | Ware Malcomb |
| Todd | Watson | DCT Industrial |
| Jordan | Wean | Franklin Street |
| Nicole | Willerer | Franklin Street |
| Roz | Winston | TLC ENGINEERING FOR ARCHITECTURE |
| Morgan | Wiseman | SIOR |
| Emily | Zinaich | Avison Young |
2017-11-16 11:30:00
2017-11-16 13:00:00
America/Detroit
Healthcare CRE Vital Signs
  Healthcare CRE Vital Signs   Healthcare services require bricks and mortar! Across the country large healthcare networks are pursuing build-to-suit real estate while mid-size and smaller health networks are looking for affordable spaces with high visibility to traffic and population centers. What are the latest trends in healthcare real estate and how will these trends change the CRE landscape in Central Florida? The Experts!Moderator: Anne Spencer, Director, Cushman & Wakefield Panelists: Jake Kirchner – Regional VP, Strategic Planning and Development Central Florida Market, HCA John Slavens – Principal + Healthcare, BakerBarrios Architects   >> Click Here to Register Online! <<  Sponsored by:    Who's Attending?   Bret Anderson Marcent Equity Group Lennie Arnold S&ME Inc. Yvonne Baker Franklin Street Jody Barry Wieland Steve Belflower HuntonBrady Architects Ben Blanton Interlachen Financial Jeff Brown Turner Construction Company Leon Camarda Project Management Advisors, Inc. JD Carling Baker Barrios Pam Carman Business Architects of Innovation Craig Caswell Comm Chiara Clatterbuck C4 Architecture Avery Donaudy Workscapes Kyle Donnelly RC Stevens Construction Company Holly Duke CORE Construction Sean DuPree Lincoln Property Company Tracy Durham   Kelly Eger-Smith American Environmental Consulting Sandy Ehmer Wieland Maria Ehrlich Focus Development Ileana Fajardo Beaux Arts Group Mimi Flatley Turner Construction Anthony Frogameni HFF Garrett Gispanski Suddath Danny Gordon HuntonBrady Architects Christina Grant DCT Industrial Karen Hackler Turner Medical & Research Solutions Terrence Hart Franklin Street Keith Harwell Cuhaci & Peterson Dale Haupt S&ME Inc. Courtney Hazouri Global Furniture Group John Hicks ECS Florida, LLC. Elliott Jamison Millenia Partners John Kelly Orlando Medical News Tyler Kirby Baker Barrios Debra Lemons HuntonBrady Architects Ian Leveroni CBRE Joni Luce CORT Joel Martin Schmid Construction Wilson McDowell Cite Partners Lee McNeil Williams Company Valerie Miller Little Karen Moorefield HuntonBrady Architects Bob Moser GrowthSpotter.com Chris Nemethy HuntonBrady Architects Jon Nobles HuntonBrady Architects Chris O'Brien Baker Barrios Keith Oropeza S&ME Inc. Eric Penaranda DCT Industrial Jennifer Pollock Valley National Bank Dawn Proffitt RC Stevens Construction Company Chris Romer Dockerty Romer & Co. Joseph Rossi Colliers International Kevin Shaw Wieland Dylan Shea Greenberg Traurig, P.A. Alan Sheppard Greenberg Traurig, P.A. John  Slavens Baker Barrios JJ Sofarelli Avalon Park Group Ginger Vetter Tavistock Development Company Jack Waddles, AIA Ware Malcomb Todd Watson DCT Industrial Jordan Wean Franklin Street Nicole Willerer Franklin Street Roz Winston TLC ENGINEERING FOR ARCHITECTURE Morgan Wiseman  SIOR Emily Zinaich Avison Young
Citrus Club, 255 S. Orange Ave., 18th Floor, Downtown Orlando
---