Details

March 11, 2020
3:30-5:00PM
Project Spotlight: 50West & Bourbon Tasting
Building with Cross Laminated Timber
17011 East Hwy 50, Clermont, FL 34711

NAIOP Project Spotlight: 50West & Bourbon Tasting
*Member Only Event*
Join us in growing Clermont to walk through the first Class-A office building in the southeastern United States made from Cross-Laminated Timber (CLT) with a full glass exterior.
Local developer Fifty West Realty wanted to fill a need for Class-A office in growing Clermont, and make a statement by designing and constructing an building that could reset the standards for office construction in Central Florida.
CLT is made of up to seven layers of solid wood glued to form structured panels with exceptional strength, dimensional stability and rigidity. These panels are produced in mass scale, are lightweight and strong, and allow for rapid installation that generates almost no waste on site. CLT is left exposed on the interior to leverage its unique aesthetic and create warm, welcoming and productive workplace environments.
Come meet the developer and design team to hear their story on how this project came together, and learn more about this ecologically sustainable and renewable new construction material.
At the end of our tour enjoy a tasting of Brown Sugar Bourbon, which will be brought to Clermont through a new local distillery that the developer of this office building is also developing in 2020 near the city's downtown.
3:30 pm Registration
3:45 pm Tour and Discussion
4:45 pm Bourbon Tasting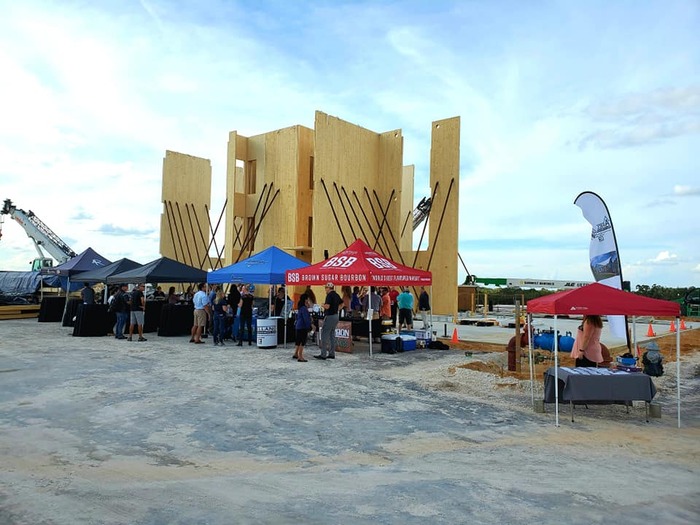 Information about the Bourbon Tasting:
BSB® - Brown Sugar Bourbon tastes both sweet and indulgent, featuring strong notes of cinnamon and brown sugar that create a classic whiskey warmth.
Experience why BSB® was named the "World's Best Flavored Whisky" 2 years in a row by Whisky Magazine's World Whiskies Awards 2018 & 2019.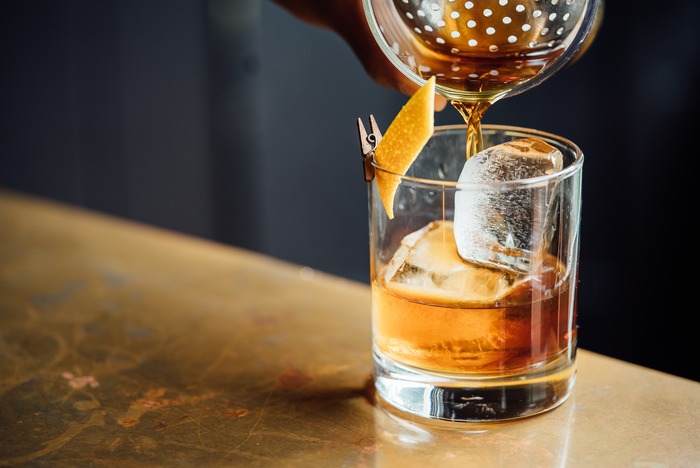 Information for attendees:
The project is located 1.9 miles from the intersection of Highway 50 and the Florida Turnpike. Attendees should wear closed toe, flat shoes. Parking is available on site.
**NAIOP Central Florida reserves the right to use any photograph/video taken at any program or event sponsored and/or produced by NAIOP Central Florida, without the expressed written permission of those included within the photograph/video. NAIOP Central Florida may use the photograph/video in publications or other media material produced, used or contracted by NAIOP Central Florida including but not limited to: event flyers, marketing materials, social media platforms, brochures, invitations, newsletters, emails, websites, etc.**
2020-03-11 15:30:00
2020-03-11 17:00:00
America/Detroit
Project Spotlight: 50West & Bourbon Tasting
    NAIOP Project Spotlight: 50West & Bourbon Tasting *Member Only Event*   Join us in growing Clermont to walk through the first Class-A office building in the southeastern United States made from Cross-Laminated Timber (CLT) with a full glass exterior. Local developer Fifty West Realty wanted to fill a need for Class-A office in growing Clermont, and make a statement by designing and constructing an building that could reset the standards for office construction in Central Florida. CLT is made of up to seven layers of solid wood glued to form structured panels with exceptional strength, dimensional stability and rigidity. These panels are produced in mass scale, are lightweight and strong, and allow for rapid installation that generates almost no waste on site. CLT is left exposed on the interior to leverage its unique aesthetic and create warm, welcoming and productive workplace environments.  Come meet the developer and design team to hear their story on how this project came together, and learn more about this ecologically sustainable and renewable new construction material. At the end of our tour enjoy a tasting of Brown Sugar Bourbon, which will be brought to Clermont through a new local distillery that the developer of this office building is also developing in 2020 near the city's downtown.   3:30 pm  Registration 3:45 pm  Tour and Discussion 4:45 pm  Bourbon Tasting     Information about the Bourbon Tasting: BSB® - Brown Sugar Bourbon tastes both sweet and indulgent, featuring strong notes of cinnamon and brown sugar that create a classic whiskey warmth.   Experience why BSB® was named the "World's Best Flavored Whisky" 2 years in a row by Whisky Magazine's World Whiskies Awards 2018 & 2019.   Information for attendees: The project is located 1.9 miles from the intersection of Highway 50 and the Florida Turnpike.  Attendees should wear closed toe, flat shoes. Parking is available on site.    Register to attend here!         **NAIOP Central Florida reserves the right to use any photograph/video taken at any program or event sponsored and/or produced by NAIOP Central Florida, without the expressed written permission of those included within the photograph/video. NAIOP Central Florida may use the photograph/video in publications or other media material produced, used or contracted by NAIOP Central Florida including but not limited to: event flyers, marketing materials, social media platforms, brochures, invitations, newsletters, emails, websites, etc.**
17011 East Hwy 50, Clermont, FL 34711
---