Details

February 20, 2020
4:00-6:00PM
Up Close: Floating Solar Arrays – How to Utilize on CRE Properties
*Members Only*
Common Sense Office Furniture, 390 N. Orange Ave, #230, Downtown Orlando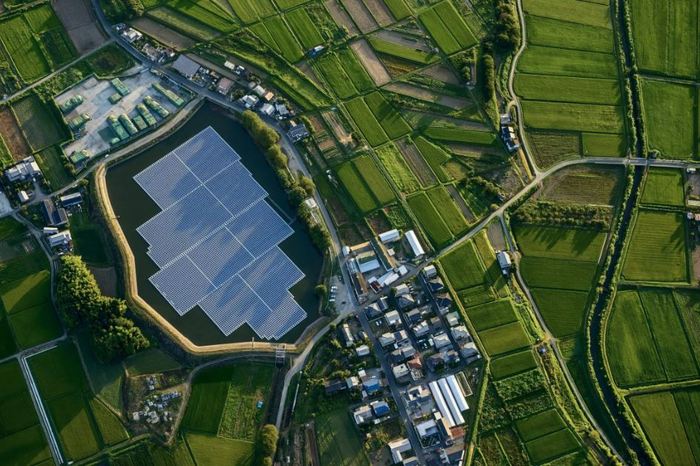 NAIOP Up Close
Floating Solar Arrays – How to Utilize on CRE Properties
Learn how real estate developers and owners of existing office, industrial and multifamily properties can generate a new passive revenue stream by placing floating solar panel arrays on large bodies of water on property.
Cheaper than rooftop solar and a tighter footprint than ground-mount solar, generous tax incentives exist today that can help significantly reduce upfront installation costs.
Orlando Utilities Commission (OUC) is already on board, installing a floating solar array in 2019 on a retention pond at its local Gardenia Operations Facility. OUC is now planning more arrays on ponds or lakes across Orlando.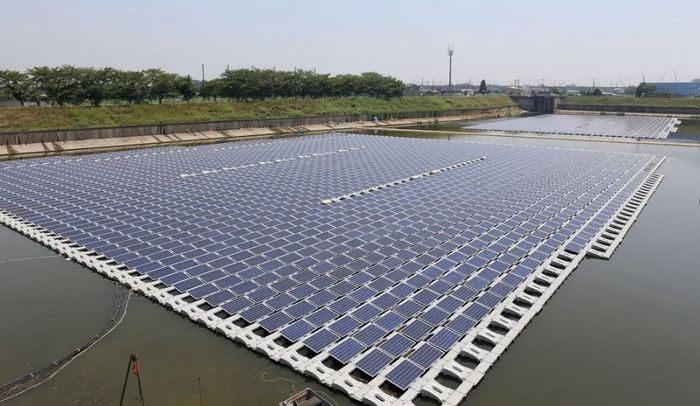 Event: Thursday, Feb. 20, 4-6 pm
Location: Common Sense Office Furniture's conference room at 390 N. Orange Ave, #230. Following the presentation, attendees will be invited to Common Sense Office Furniture's showroom downstairs for happy hour.
Registration: Members Only
Speakers:
Stetson Tchividjian

Director of Business Development for Miami-based D3Energy, LLC, a developer of floating solar arrays

Justin Kramer

Supervisor of Emerging Technologies at Orlando Utilities Commission (OUC)
Thank you to our partner:

**NAIOP Central Florida reserves the right to use any photograph/video taken at any program or event sponsored and/or produced by NAIOP Central Florida, without the expressed written permission of those included within the photograph/video. NAIOP Central Florida may use the photograph/video in publications or other media material produced, used or contracted by NAIOP Central Florida including but not limited to: event flyers, marketing materials, social media platforms, brochures, invitations, newsletters, emails, websites, etc.**
2020-02-20 16:00:00
2020-02-20 18:00:00
America/Detroit
Up Close: Floating Solar Arrays – How to Utilize on CRE Properties
  NAIOP Up Close Floating Solar Arrays – How to Utilize on CRE Properties Learn how real estate developers and owners of existing office, industrial and multifamily properties can generate a new passive revenue stream by placing floating solar panel arrays on large bodies of water on property. Cheaper than rooftop solar and a tighter footprint than ground-mount solar, generous tax incentives exist today that can help significantly reduce upfront installation costs. Orlando Utilities Commission (OUC) is already on board, installing a floating solar array in 2019 on a retention pond at its local Gardenia Operations Facility. OUC is now planning more arrays on ponds or lakes across Orlando.     Event: Thursday, Feb. 20, 4-6 pm Location: Common Sense Office Furniture's conference room at 390 N. Orange Ave, #230.  Following the presentation, attendees will be invited to Common Sense Office Furniture's showroom downstairs for happy hour. Registration: Members Only   Speakers:   Stetson Tchividjian Director of Business Development for Miami-based D3Energy, LLC, a developer of floating solar arrays     Justin Kramer Supervisor of Emerging Technologies at Orlando Utilities Commission (OUC)     Register to attend here!     Thank you to our partner:   **NAIOP Central Florida reserves the right to use any photograph/video taken at any program or event sponsored and/or produced by NAIOP Central Florida, without the expressed written permission of those included within the photograph/video. NAIOP Central Florida may use the photograph/video in publications or other media material produced, used or contracted by NAIOP Central Florida including but not limited to: event flyers, marketing materials, social media platforms, brochures, invitations, newsletters, emails, websites, etc.**
Common Sense Office Furniture, 390 N. Orange Ave, #230, Downtown Orlando
---