Details

January 23, 2020
4:00-6:00PM
Project Spotlight Tour: Downtown Orlando's New Super Block
Members Only Event
Downtown Orlando - Super Block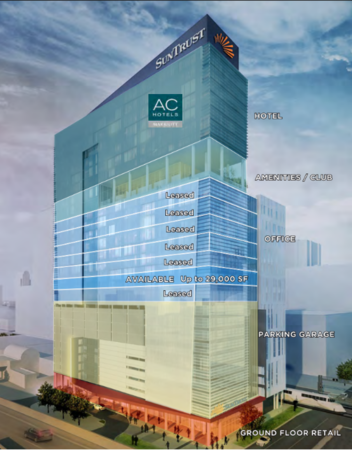 NAIOP Members Only Event
Super Block
January 23, 2020 at 4:00 pm
Join us for a tour of what is being called the next "Super Block" of downtown Orlando. During this event we will gain access to the following projects that Lincoln Properties has underway on South Church Street.
New Suntrust Tower - A brand new 28-story building that is the first spec office tower to be built in Downtown since the real estate market crash. This building features unique components, such as a hotel offering a "Notch Bar" as well as a SunRail station incorporated into the building. We will be touring the common elements and will get a sneak peek of the hotel which is currently completing its build out.
T2 Building - On the heels of the success of the Suntrust tower, Lincoln has announced what is being called the T2 Building. This new 32-story tower is proposed to offer 210,500 square feet of office, 228 hotel rooms, 2,500 +/- square feet of ground floor retail, and 59,500 square feet of ballroom and event space. At 400 feet in height this will be one of the tallest buildings to be built in Orlando. After the Suntrust tour, we will walk to Cheyenne Saloon for a first-look presentation on this exciting new project.
Bumby Arcade Food Hall - Mixing the old with the new, this concept is incorporating the timeless architecture of the Orchid Garden while transforming the space into a new hip venue featuring 18 unique vendors, which will offer everything from local handmade items to a variety of unique food and drink options. This will be the largest food hall in downtown Orlando! We will be touring this project while it is undergoing construction.
Time: 4:00 PM
Date: January 23rd, 2020
Starting Location: Suntrust Tower - 333 S Garland Ave Orlando, FL 32801
Ending Location: Cheyenne Saloon - 128 W Church St, Orlando, FL 32801
Registration: $10.00 - Members Only
Parking: Parking will be provided in the new Suntrust Tower parking garage located at 333 S Garland Ave Orlando, FL 32801
Note: We will be touring active construction sites. Please wear appropriate attire along with closed toed/flat shoes.

Thank you to our Partner: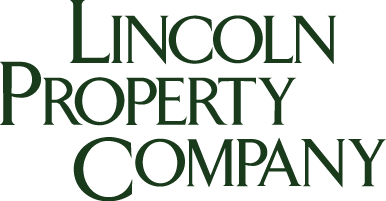 2020-01-23 16:00:00
2020-01-23 18:00:00
America/Detroit
Project Spotlight Tour: Downtown Orlando's New Super Block
      NAIOP Members Only Event Super Block   January 23, 2020 at 4:00 pm    Join us for a tour of what is being called the next "Super Block" of downtown Orlando. During this event we will gain access to the following projects that Lincoln Properties has underway on South Church Street.     New Suntrust Tower - A brand new 28-story building that is the first spec office tower to be built in Downtown since the real estate market crash. This building features unique components, such as a hotel offering a "Notch Bar" as well as a SunRail station incorporated into the building. We will be touring the common elements and will get a sneak peek of the hotel which is currently completing its build out.      T2 Building - On the heels of the success of the Suntrust tower, Lincoln has announced what is being called the T2 Building. This new 32-story tower is proposed to offer 210,500 square feet of office, 228 hotel rooms, 2,500 +/- square feet of ground floor retail, and 59,500 square feet of ballroom and event space. At 400 feet in height this will be one of the tallest buildings to be built in Orlando. After the Suntrust tour, we will walk to Cheyenne Saloon for a first-look presentation on this exciting new project.    Bumby Arcade Food Hall - Mixing the old with the new, this concept is incorporating the timeless architecture of the Orchid Garden while transforming the space into a new hip venue featuring 18 unique vendors, which will offer everything from local handmade items to a variety of unique food and drink options. This will be the largest food hall in downtown Orlando! We will be touring this project while it is undergoing construction.     Time: 4:00 PM  Date: January 23rd, 2020 Starting Location: Suntrust Tower - 333 S Garland Ave Orlando, FL 32801  Ending Location: Cheyenne Saloon - 128 W Church St, Orlando, FL 32801  Registration: $10.00 - Members Only   Parking: Parking will be provided in the new Suntrust Tower parking garage located at 333 S Garland Ave Orlando, FL 32801    Note: We will be touring active construction sites. Please wear appropriate attire along with closed toed/flat shoes.                           Register to attend here!     Thank you to our Partner:
Downtown Orlando - Super Block
---