Details

October 12, 2019
12:00-3:00PM
Chili Cook-Off
hosted by the Developing Leaders
The Brass Tap, 1632 N. Mills Avenue, Orlando 32803

The heat is on!
Join NAIOP Central Florida's Developing Leaders for the
first annual Chili Cook-off event!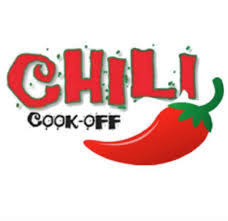 May the best recipe win!
*Winners take home the title belt.*
Chili Cook-Off Competition: $250
**SOLD OUT!**
Teams will compete for the title belt and bragging rights for the best NAIOP chili. Four chefs will receive a table, two chairs, sample cups, and spoons for the event. The competition is plug-and-play; teams only need to bring their crock-pot and chili!
Registration:
Registration for the event includes the opportunity to sample chili, vote for the best heat, and two drink tickets.

Members: $25

Non-members: $35
*Registration closes October 4, 2019. Late registration will be subject to late registration fees.*
Net proceeds will benefit: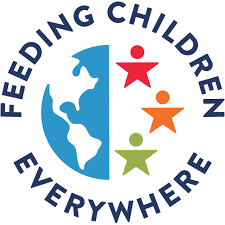 Who's Cooking?
**NAIOP Central Florida reserves the right to use any photograph/video taken at any program or event sponsored and/or produced by NAIOP Central Florida, without the expressed written permission of those included within the photograph/video. NAIOP Central Florida may use the photograph/video in publications or other media material produced, used or contracted by NAIOP Central Florida including but not limited to: event flyers, marketing materials, social media platforms, brochures, invitations, newsletters, emails, websites, etc.**
2019-10-12
2019-10-12 15:00:00
America/Detroit
Chili Cook-Off
      The heat is on! Join NAIOP Central Florida's Developing Leaders for the first annual Chili Cook-off event! May the best recipe win!  *Winners take home the title belt.*   View the event flyer here!   Chili Cook-Off Competition: $250 **SOLD OUT!** Teams will compete for the title belt and bragging rights for the best NAIOP chili. Four chefs will receive a table, two chairs, sample cups, and spoons for the event.  The competition is plug-and-play; teams only need to bring their crock-pot and chili!   Registration:  Registration for the event includes the opportunity to sample chili, vote for the best heat, and two drink tickets.Members: $25Non-members: $35  *Registration closes October 4, 2019. Late registration will be subject to late registration fees.*   Register to participate or attend here!   Net proceeds will benefit:   Who's Cooking?               **NAIOP Central Florida reserves the right to use any photograph/video taken at any program or event sponsored and/or produced by NAIOP Central Florida, without the expressed written permission of those included within the photograph/video. NAIOP Central Florida may use the photograph/video in publications or other media material produced, used or contracted by NAIOP Central Florida including but not limited to: event flyers, marketing materials, social media platforms, brochures, invitations, newsletters, emails, websites, etc.**
The Brass Tap, 1632 N. Mills Avenue, Orlando 32803
---