Details

July 11, 2019
5:30-7:00PM
Developing Leaders Summer School: Session 2
Brasfield & Gorrie, 941 W Morse Blvd., Winter Park, Florida 32789

NAIOP SUMMER EDUCATION SERIES
presented by the Developing Leaders
The Developing Leaders have put together a three part education series that will run from June 13th through August 22nd.
The DL's Summer School is an education series open to anyone.
The first session will be held from 5:30 pm -7:00 pm at the Brasfield & Gorrie office located at 941 W Morse Blvd., Winter Park, Florida 32789. Beverages will be provided.
Summer School: Session 2
featuring Wilson McDowell
Wilson McDowell is currently a Managing Director at JLL in Orlando where his day to day includes industrial brokerage. Wilson started his career with Colliers International in 2005 as an industrial broker. He then co-founded Cite Partners, a boutique, full service commercial real estate services company in Orlando in 2014 that grew to 25 people before it was sold to JLL in December of 2018. Wilson has been involved in just under $1B worth of industrial transactions in his career and has been involved in some of the largest industrial developments in Central Florida over the last decade."
All proceeds benefit: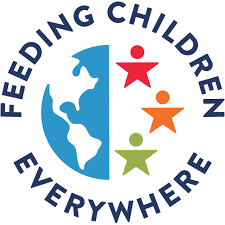 **NAIOP Central Florida reserves the right to use any photograph/video taken at any program or event sponsored and/or produced by NAIOP Central Florida, without the expressed written permission of those included within the photograph/video. NAIOP Central Florida may use the photograph/video in publications or other media material produced, used or contracted by NAIOP Central Florida including but not limited to: event flyers, marketing materials, social media platforms, brochures, invitations, newsletters, emails, websites, etc.**
2019-07-11 17:30:00
2019-07-11 19:00:00
America/Detroit
Developing Leaders Summer School: Session 2
    NAIOP SUMMER EDUCATION SERIES presented by the Developing Leaders   The Developing Leaders have put together a three part education series that will run from June 13th through August 22nd.   The DL's Summer School is an education series open to anyone. The first session will be held from 5:30 pm -7:00 pm at the Brasfield & Gorrie office located at 941 W Morse Blvd., Winter Park, Florida 32789. Beverages will be provided.   Summer School: Session 2 featuring Wilson McDowell   Wilson McDowell is currently a Managing Director at JLL in Orlando where his day to day includes industrial brokerage.  Wilson started his career with Colliers International in 2005 as an industrial broker.  He then co-founded Cite Partners, a boutique, full service commercial real estate services company in Orlando in 2014 that grew to 25 people before it was sold to JLL in December of 2018.  Wilson has been involved in just under $1B worth of industrial transactions in his career and has been involved in some of the largest industrial developments in Central Florida over the last decade."   Wilson McDowell, JLL, Managing Director  View Wilson's bio here!             Register to attend!       All proceeds benefit:           **NAIOP Central Florida reserves the right to use any photograph/video taken at any program or event sponsored and/or produced by NAIOP Central Florida, without the expressed written permission of those included within the photograph/video. NAIOP Central Florida may use the photograph/video in publications or other media material produced, used or contracted by NAIOP Central Florida including but not limited to: event flyers, marketing materials, social media platforms, brochures, invitations, newsletters, emails, websites, etc.**
Brasfield & Gorrie, 941 W Morse Blvd., Winter Park, Florida 32789
---