Details

June 13, 2019
5:30-7:00PM
Developing Leaders Summer School: Session 1
Brasfield & Gorrie, 941 W Morse Blvd., Winter Park, Florida 32789

NAIOP SUMMER EDUCATION SERIES
presented by the Developing Leaders
The Developing Leaders have put together a three part education series that will run from June 13th through August 22nd.
The DL's Summer School is an education series open to anyone.
The first session will be held from 5:30 pm -7:00 pm at the Brasfield & Gorrie office located at 941 W Morse Blvd., Winter Park, Florida 32789. Beverages will be provided.
Summer School: Session 1
1099 Independent Contractor:
Pay Less Taxes And Save More For Retirement

Being paid as an independent contractor via a 1099 essentially makes you a business owner, giving you more control over important decisions such as salary, tax-free benefits, retirement accounts and other potential tax-saving strategies. It may sound complicated but the opportunities can be impressive.
Mike Salmon and Derrick Chandler of Moisand Fitzgerald Tamayo will discuss various strategies to help you save time, money and stress! Let them teach you these strategies now so your time and effort can go toward growing your business and keeping more of your income.
All proceeds benefit: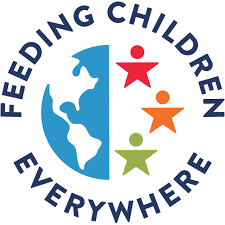 **NAIOP Central Florida reserves the right to use any photograph/video taken at any program or event sponsored and/or produced by NAIOP Central Florida, without the expressed written permission of those included within the photograph/video. NAIOP Central Florida may use the photograph/video in publications or other media material produced, used or contracted by NAIOP Central Florida including but not limited to: event flyers, marketing materials, social media platforms, brochures, invitations, newsletters, emails, websites, etc.**
2019-06-13 17:30:00
2019-06-13 19:00:00
America/Detroit
Developing Leaders Summer School: Session 1
    NAIOP SUMMER EDUCATION SERIES presented by the Developing Leaders   The Developing Leaders have put together a three part education series that will run from June 13th through August 22nd.   The DL's Summer School is an education series open to anyone. The first session will be held from 5:30 pm -7:00 pm at the Brasfield & Gorrie office located at 941 W Morse Blvd., Winter Park, Florida 32789. Beverages will be provided.   Summer School: Session 1    1099 Independent Contractor: Pay Less Taxes And Save More For Retirement     Being paid as an independent contractor via a 1099 essentially makes you a business owner, giving you more control over important decisions such as salary, tax-free benefits, retirement accounts and other potential tax-saving strategies. It may sound complicated but the opportunities can be impressive.  Mike Salmon and Derrick Chandler of Moisand Fitzgerald Tamayo will discuss various strategies to help you save time, money and stress! Let them teach you these strategies now so your time and effort can go toward growing your business and keeping more of your income.   Mike Salmon, Principal and Financial Advisor View Mike's bio here!   Derrick Chandler, Principal and Financial Advisor View Derrick's bio here!         Register/RSVP here!       All proceeds benefit:           **NAIOP Central Florida reserves the right to use any photograph/video taken at any program or event sponsored and/or produced by NAIOP Central Florida, without the expressed written permission of those included within the photograph/video. NAIOP Central Florida may use the photograph/video in publications or other media material produced, used or contracted by NAIOP Central Florida including but not limited to: event flyers, marketing materials, social media platforms, brochures, invitations, newsletters, emails, websites, etc.**
Brasfield & Gorrie, 941 W Morse Blvd., Winter Park, Florida 32789
---