Details

March 26, 2020
7:30-9:00AM
Speaker Series - Breakfast - Economic Checkup
POSTPONED
Citrus Club, 255 S. Orange Ave., 18th Floor, Downtown Orlando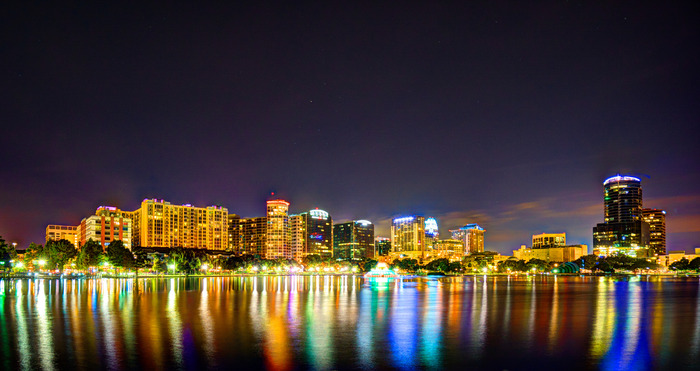 Join us on March 26 for an enlightening forecast by one of Florida's premier economists and municipal advisors, Dr. Hank Fishkind, on the strengths, weaknesses, opportunities and threats that Greater Orlando's economy and real estate market may face in the coming year. This event will be moderated by Trevor Hall with Colliers International.
When will the next economic correction arrive, what will distinguish it from those of the past, and how will Central Florida be impacted now compared to 2007/08? Dr. Fishkind will delve into these questions and more.
A 50-year veteran of financial and real estate consulting through the lens of an economist, Fishkind is best known for two local advisory firms he founded in past decades, M.G. Lewis Econometrics in Winter Park and later Fishkind & Associates, Inc.
In January 2019, Fishkind & Associates was acquired by PFM Financial Advisors LLC, a leading municipal financial advisory firm in Florida and nationwide. Dr. Fishkind now manages PFM's Florida operations for Community Development Districts (CDDs), of which there are more than 600 in the state.
| | |
| --- | --- |
| | Dr. Hank Fishkind |
Registration:
Members: $40
Nonmembers: $80
Developing Leader: $35
Student: $10
Thank you to our sponsors:

| | | |
| --- | --- | --- |
| | | |
| | | |
| | | |
2020-03-26 07:30:00
2020-03-26 09:00:00
America/Detroit
Speaker Series - Breakfast - Economic Checkup
    Join us on March 26 for an enlightening forecast by one of Florida's premier economists and municipal advisors, Dr. Hank Fishkind, on the strengths, weaknesses, opportunities and threats that Greater Orlando's economy and real estate market may face in the coming year.  This event will be moderated by Trevor Hall with Colliers International. When will the next economic correction arrive, what will distinguish it from those of the past, and how will Central Florida be impacted now compared to 2007/08? Dr. Fishkind will delve into these questions and more. A 50-year veteran of financial and real estate consulting through the lens of an economist, Fishkind is best known for two local advisory firms he founded in past decades, M.G. Lewis Econometrics in Winter Park and later Fishkind & Associates, Inc.   In January 2019, Fishkind & Associates was acquired by PFM Financial Advisors LLC, a leading municipal financial advisory firm in Florida and nationwide. Dr. Fishkind now manages PFM's Florida operations for Community Development Districts (CDDs), of which there are more than 600 in the state.   Dr. Hank Fishkind View Dr. Fishkind's CV here.  View Dr. Fishkind's list of publications.   View the event flyer here!   Registration: Members: $40 Nonmembers: $80 Developing Leader: $35 Student: $10     Thank you to our sponsors:                      
Citrus Club, 255 S. Orange Ave., 18th Floor, Downtown Orlando