Details

June 29, 2019
8:30AM-12:00PM
NAIOP Gives Back
with United Against Poverty
150 W. Michigan St., Orlando, FL 32806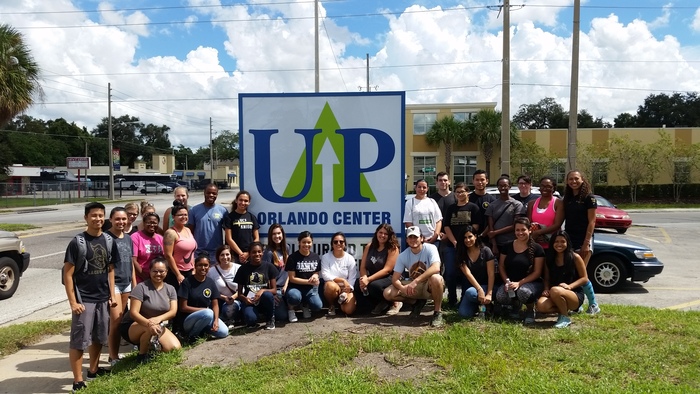 Join NAIOP the morning of Saturday, June 29, for a group volunteer outing on the United Against Poverty campus near downtown Orlando.
Date: Saturday, June 29th
Time: 8:30 am - 12:00 pm
*Volunteers can come and go as they please, orientation starts at 8:30 am.*
Location: 150 W. Michigan St., Orlando FL 32806
UP Orlando was founded in 2001 to help what has become the hundreds of thousands of people in Central Florida that are now termed socio-economically as the "working poor." It has been recognized as the busiest single-site social service agency in Florida, serving an average of 525 individuals per day. One hundred percent of UP Orlando's participants fall at or below 200 percent of the Federal Poverty Level.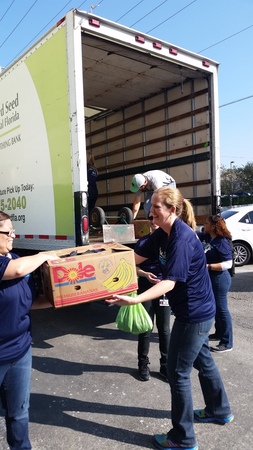 UP Orlando has an Emergency Food Pantry where volunteers help take inventory and restock items. There is also a Member Marketplace that houses all of the housewares, toys, books, donated clothing and other non-food items, which volunteers will help to sort through and organize.
NAIOP members and their family are encouraged to sign up. Volunteers will be trained to help with UP Orlando's Member Share Grocery Program, which involves cleaning, stocking and organizing food on shelves. There is not much heavy lifting involved, but volunteers can expect regular standing, squatting and bending during the volunteer time.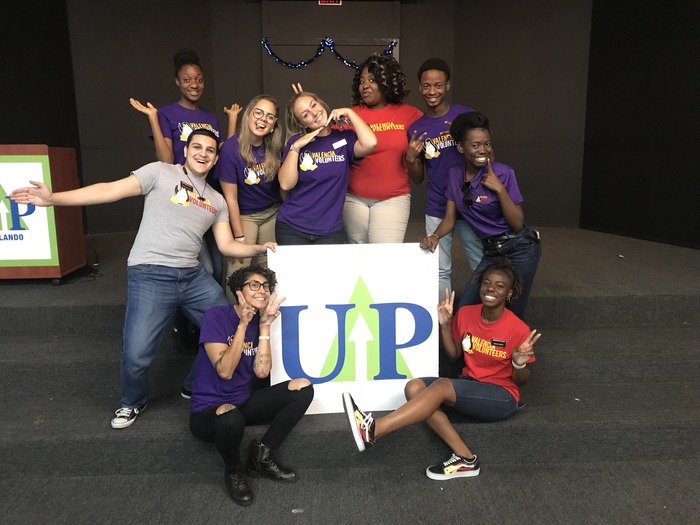 **NAIOP Central Florida reserves the right to use any photograph/video taken at any program or event sponsored and/or produced by NAIOP Central Florida, without the expressed written permission of those included within the photograph/video. NAIOP Central Florida may use the photograph/video in publications or other media material produced, used or contracted by NAIOP Central Florida including but not limited to: event flyers, marketing materials, social media platforms, brochures, invitations, newsletters, emails, websites, etc.**
2019-06-29 08:30:00
2019-06-29 08:30:00
America/Detroit
NAIOP Gives Back
    Join NAIOP the morning of Saturday, June 29, for a group volunteer outing on the United Against Poverty campus near downtown Orlando.   Date: Saturday, June 29th  Time: 8:30 am - 12:00 pm *Volunteers can come and go as they please, orientation starts at 8:30 am.* Location: 150 W. Michigan St., Orlando FL 32806   UP Orlando was founded in 2001 to help what has become the hundreds of thousands of people in Central Florida that are now termed socio-economically as the "working poor." It has been recognized as the busiest single-site social service agency in Florida, serving an average of 525 individuals per day. One hundred percent of UP Orlando's participants fall at or below 200 percent of the Federal Poverty Level.   UP Orlando has an Emergency Food Pantry where volunteers help take inventory and restock items. There is also a Member Marketplace that houses all of the housewares, toys, books, donated clothing and other non-food items, which volunteers will help to sort through and organize.   NAIOP members and their family are encouraged to sign up. Volunteers will be trained to help with UP Orlando's Member Share Grocery Program, which involves cleaning, stocking and organizing food on shelves. There is not much heavy lifting involved, but volunteers can expect regular standing, squatting and bending during the volunteer time.     Register to volunteer here!             **NAIOP Central Florida reserves the right to use any photograph/video taken at any program or event sponsored and/or produced by NAIOP Central Florida, without the expressed written permission of those included within the photograph/video. NAIOP Central Florida may use the photograph/video in publications or other media material produced, used or contracted by NAIOP Central Florida including but not limited to: event flyers, marketing materials, social media platforms, brochures, invitations, newsletters, emails, websites, etc.**
150 W. Michigan St., Orlando, FL 32806